Free Sample of Vorous Recipe Pet Food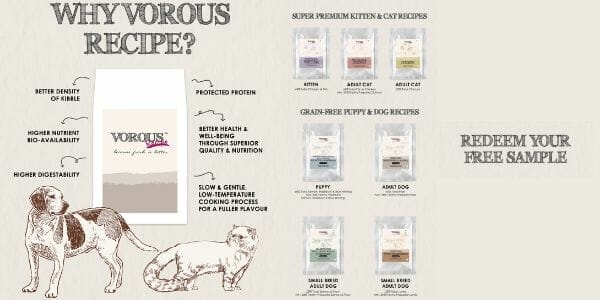 You can now get a free sample of Vorous Recipe pet food. There are different samples up for grabs, you can get food for puppies, adult dogs, small breeds, kittens and adult cats too. You can also choose a flavour that you think your pet will enjoy. Vorous Recipe food is designed by pet food nutritionists with freshly prepared ingredients.
Click the green button below to order your free Vorous Recipe sample. The link will take you to their online order form, where you should fill in your details and select which sample you would like to try. Get the free pet food today before the samples run out, offers like this don't last long.
You may also like…