Free Sample of Ovaltine 3in1 Less Sugar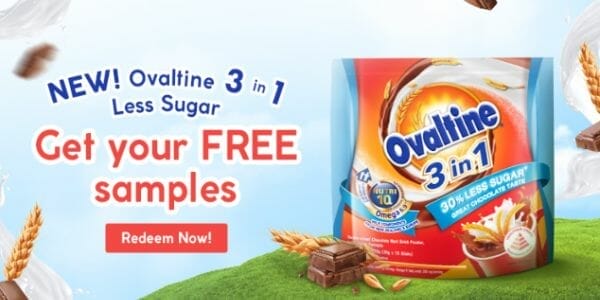 Enjoy Ovaltine 3in1 drinks but want to reduce your sugar intake? If so, this freebie is perfect for you because Ovaltine is giving away free samples of their 3in1 Less Sugar! This is a healthier version of the drink, but you still get the chocolate taste you love. It is still high in calcium and convenient stick form, but it has 30% less sugar.
Order your free sample of Ovaltine 3in1 Less Sugar by clicking the green button below. The link will take you to the Ovaltine website, where you can fill in the online form. Once you submit your form, your sample will be sent to you, and you should get your sample in 2-3 weeks.
You may also like…