Free Sample of Kiehl's Retinol Serum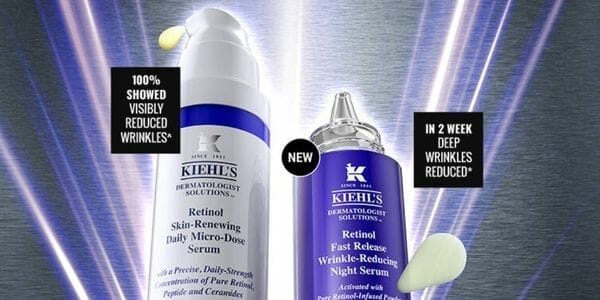 Kiehl's is giving you a chance to try their Retinol Formulas. Their range includes the Kiehl's Retinol Fast Release Wrinkle-Reducing Night Serum and Kiehl's Retinol Micro Dose Serum. These serums have many benefits, including reducing the appearance of wrinkles, and they include pure retinol, which is a powerful skincare ingredient for skin surface renewal.
Click "CLAIM OFFER" to order your free skincare samples. The link will take you to the Kiehl's website, where you should scroll down to the form and fill it in with your details. Once you submit it, you will receive a message, and you can then visit any Kiehl's store for a skin consultation, and they will give you the samples suited to your skin.
You may also like…