Free Kitty Pack Worth Up To $53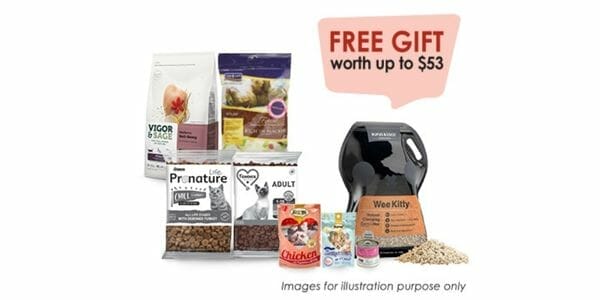 If you sign up for the Kitty Bonus Plan you can get a free Kitty Pack worth up to $53 from Pet Lovers Centre. The plan is free to join and if your application is successful you could get a free Kitty Pack which includes two 70g cans of Fish4Cats Food, one bag of kitten dry food, two 85g Burp! Pouches, a 12g bag of Burp! Dried Sunfish, one 8L bag of Rufus & Coco Wee Kitty Clumping Corn Litter and a 1-Year VIP Card membership.
Apply for the Kitty Pack by clicking the green button below. The link will take you to the Pet Lovers Center website where you can read more about the offer, see which documents you need to apply, read the terms and conditions and you can start your application. You will be contacted by Pet Lovers Centre about your application and there is a version of the pack for puppies too.
You may also like…