Free Sample of Eucerin Moisturizing Cream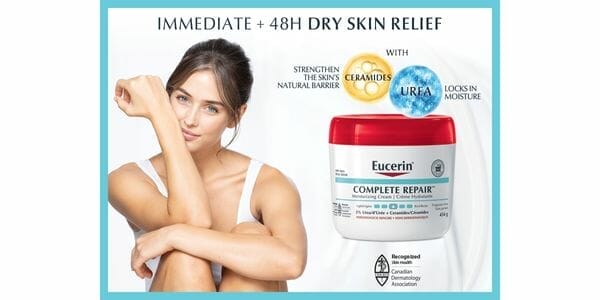 Do you have dry skin? If so, this freebie could be perfect for you! Eucerin Canada is giving away free 20 ml samples of their Complete Repair Moisturizing Cream. This cream gives dry skin relief, and it is full of Ceramides and more. Don't struggle with dry skin, give this a try.
Click "CLAIM NOW" to visit the Eucerin Canada Facebook post about the free samples. Once there, press "Get Offer" in the corner of the video, and when the new window appears, follow their instructions. When you have finished the order form, they will send out your free sample, it couldn't be easier.
You may also like…