Free Birthday Cake from Starbucks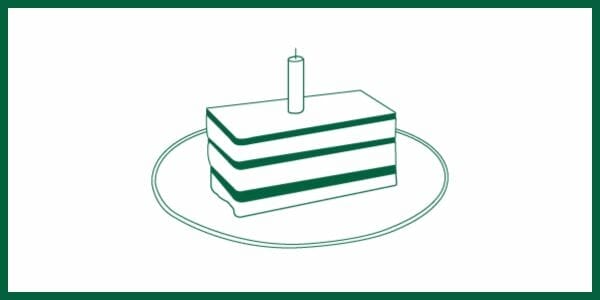 If you join Starbucks Rewards, you can get a free slice of cake when you buy a handcrafted beverage during your birthday month! This is such a great freebie because if you already buy drinks from there, you might as well get a free cake. Plus, as a member, you can get other rewards such as a free drink, food or merchandise for every 300 STARs earned, and you get 1 STAR for every RM1 spent.
Click the green button below to visit the Starbucks website, where you can sign up for their rewards. It is easy to do, just follow their instructions, and if you are already a member, take a look at their website to get refreshed on the rewards available.
You may also like…