Free Absolute Holistic Dog Food Samples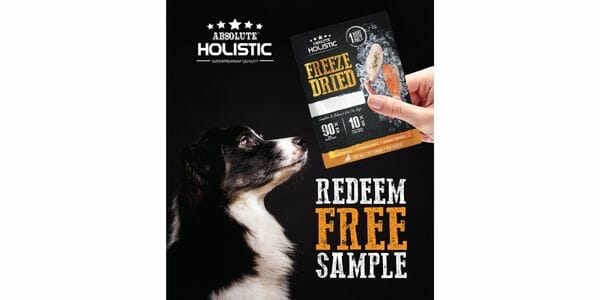 You can now get free samples of Absolute Holistic freeze dried dog food. The samples are available in Duck, Salmon, Chicken, Lamb and Venison. You can choose two samples with two different flavours, or you can order two of the same flavour. If you claim the sample, you will receive freeze dried patties which are easy to serve and have many other benefits for your dog.
Click the button below to visit the Absolute Holistic sample order form. Once there, fill in the form with your details, select your flavours and submit. Your free samples will then be sent to your home address. Give the food a try and see if your dog enjoys it!
You may also like…