Free Vitality Baby Gift Pack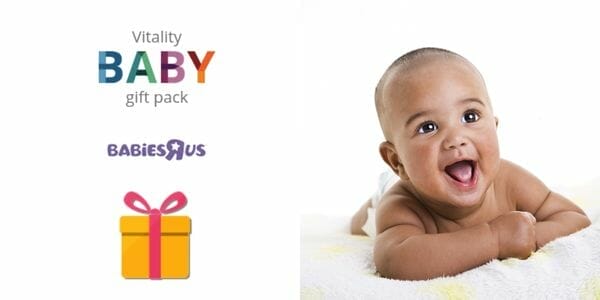 If you are a Discovery Vitality member and are pregnant or have a baby age two or under, you can join their Vitality Baby 1000 days programme and get a free gift pack! You can collect the gift pack from Babies R Us, and it will contain gifts for you and your baby. Plus, it will be full of information parents need to know.
There are a lot of other benefits to signing up for this programme, such as discounts on essentials your baby needs and much more. Click the green button below to read all about Vitality Baby, and you can also sign up with Discovery Vitality if you aren't already a member. Discovery Vitality is a plan where you can get rewards for making healthier choices, so take a look.
You may also like…