Free Sample of Dishwasher Tablets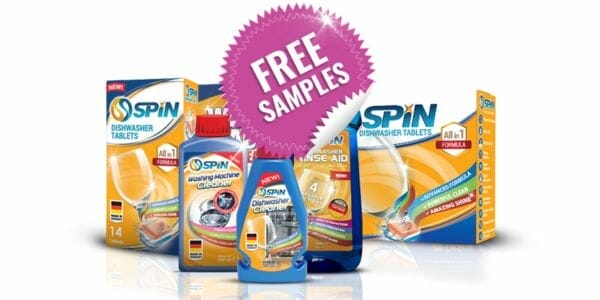 SPIN is giving away free samples of All in 1 Dishwasher Tablets. The sample includes six tablets, so you can really put them to the test to see if you like them. This is a great offer because if you already use SPIN, you can get some for free, and if you don't, you can see if the tablets work for you.
Click "CLAIM NOW" to visit the SPIN website, where you can order your free sample. All you need to do is fill in your details on the form, and they will send out your dishwasher tablets. We don't know how long this freebie will last, so get yours now before they go!
You may also like…