Free Nespresso Coffee Machine & Win a Voucher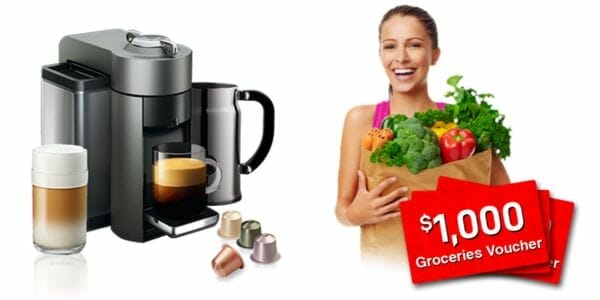 You can now apply to test a Nespresso coffee machine for free with FunClub! That's not all, if you enter your details for the product testing opportunity, you could also win a grocery voucher worth $1,000. This is a fantastic offer because you could get a free coffee machine or have all that money to spend on groceries.
Click the "CLAIM NOW" button to visit the FunClub Nespresso offer. Once there, enter your details, and you could be chosen as the tester or as the lucky winner of the groceries voucher. They will contact you if you are selected for either, and if you are, we hope you enjoy it!
You may also like…