Free Milk Calendar & Recipes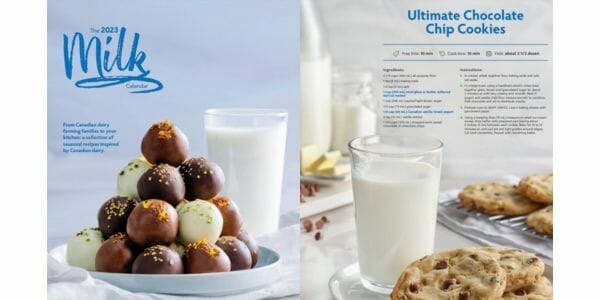 Diary Farmers of Canada are giving away free calendars. Now, we know that we are already well into the year, but it is never too late to get a calendar. Plus, the calendar is full of dairy-inspired recipes, so even if you don't end up having it in your home for long, you can still benefit from the simple and wholesome meal ideas. There are recipes for special occasions and busy days, so there is something for everyone.
Press the green button below to visit the Diary Farmers of Canada website, and once there, select where you live, and they will point you in the right direction for the calendar. Calendars in some areas are now gone, but you can get the digital copy to get access to the recipes. The Canadian dairy farmers look forward to this Milk Calendar tradition every year, so hopefully we will get a new calendar next year, we will keep an eye out.
Thanks to Sarah for suggesting this offer! 🎉
You may also like…