Free Liquid Bandage Paint Sample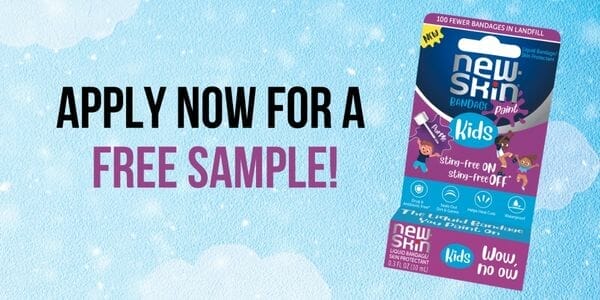 New Skin has created a Liquid Bandage Paint for kids. It is a bandage that can be painted on, and it falls off naturally. As it is a liquid, it is so easy to apply, and it seals wounds, so dirt and germs are not a problem, plus it is waterproof too. If you have a child, you can try a sample of this product for free, as New Skin is looking for testers!
All they want you to do is try the liquid bandage and give your feedback. Click the green button below if you would like to apply for this testing opportunity with New Skin. Liquid bandages can fit any size cut, and they are environmentally friendly, so don't miss out!
You may also like…