Free Lavender Bath & Body Oil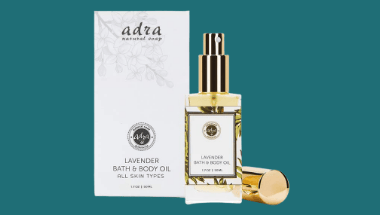 Experience the pleasure of healthy, radiant skin with Adra Bath, Body and Massage Oils.
Luxury at its best, this bath and body oil is beautifully scented with a relaxing, pure essential oil blend. Breathe in the relaxing, familiar floral fragrance of pure Lavender plant extract to help you unwind after a stress-filled day. Add to your bath water for the ultimate relaxing soak or simply massage into freshly cleansed skin after bathing.
If you would like a sample of lavender oil to try for yourself, please fill out our short form and we will send you a free sample!
You may also like…