Free Jalapeños T-Shirt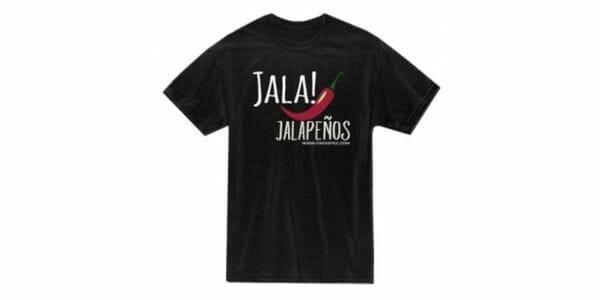 Love Jalapeños? If so, you need to order this free t-shirt! The t-shirt has a bold Jalapeños design on the front. It is just a fun freebie that is perfect if you enjoy spicy food and cooking. If you don't like Jalapeños but know someone who does, get a t-shirt for them!
Press the green button below to visit the order form you need to fill in to get the free t-shirt. All you need to do is enter your details, and they will send you your freebie. Delivery of the t-shirt can take four to seven weeks, and once it arrives, we hope you enjoy wearing it.
You may also like…