Free Emergence Flagging Kit for Plants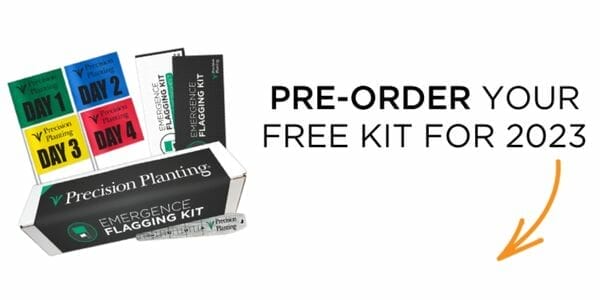 If you grow beans, corn, peanuts and other crops, this freebie from Precision Planting is for you. They are giving away free Emergence Flagging Kits. You can use these kits to see if your plants have emerged on the same day. Ideally, they all should emerge within 24 hours of the first plant, but if they don't they won't catch up. If you flag the plants, you can see where your plants are at, and you can make plans for next season so they emerge together. You can also see what went wrong in certain areas.
There is also a video on how to use the kit if you are not sure. Press "CLAIM NOW" to order your free Emergence Flagging Kit from Precision Planting. You will just need to fill in the form with your details and let them know which plants you are planning to flag.
You may also like…