Free Crunchwrap Supreme from Taco Bell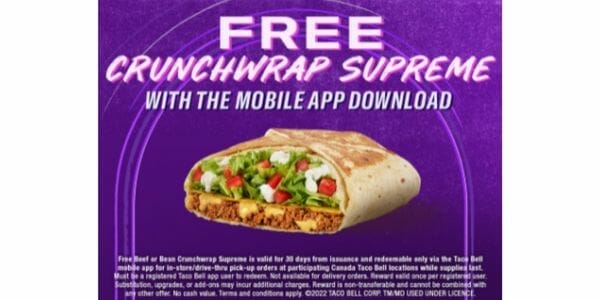 If you download the Taco Bell app, you can get a free Crunchwrap Supreme! This offer gives you the choice of either the beef or bean option, and you can pick up your freebie in-store or in the drive-thru. You can't miss out on free food, so download the app today and get to Taco Bell!
Click the green button below to visit the Taco Bell website, where you can read more about the Crunchwrap Supreme. You can also find the download links for the app if you scroll to the bottom of the page. Share the offer with your friends and family, and enjoy your free Taco Bell!
You may also like…