Free Cash for Surveys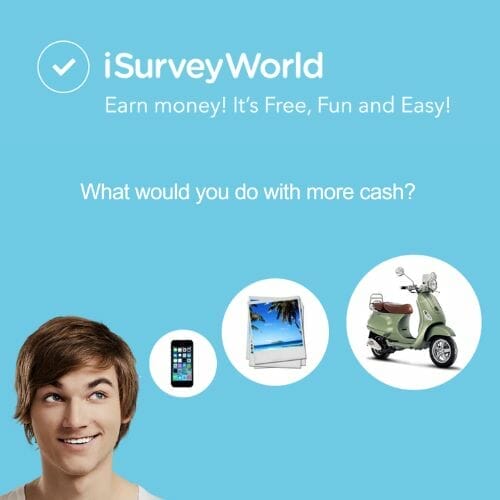 If you sign up with iSurveyWorld today, you can earn extra money for taking part in their free surveys. Each survey will be about different products and services, and you will earn cash for each one you complete. If you enjoy voicing your opinion, it is a free and fun way to earn money. You can take the surveys anywhere and anytime. All the payments that you receive from iSurveyWorld will be paid through PayPal so you can access your money safely, quickly and easily.
If you would like to join iSurveyWorld, click the green button below. Once you are on their website, fill in the form and wait for surveys to be given to you. It is free and quick to sign up, so do it today to start earning extra cash for the things you want. You will also get a sign-up bonus!
You may also like…