Free BoboVita Fruit Mousse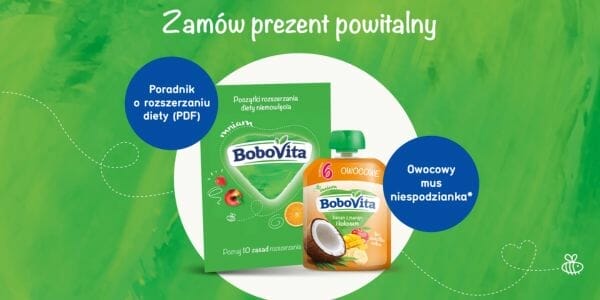 If you sign up for the BoboVita Club, you can get a free gift set. The set will include a PDF Guide to expanding the infant's diet and a BoboVita fruit mousse surprise. To get the gift, you will have to register, and your child should be aged 7 months or under. It will be sent out to you when your child reaches 4 months old if they are younger.
This a great freebie for parents who have a young child and want diet advice, and the mousse is a bonus. Click the green button below to visit the BoboVita website, where you can sign up for the club and get your free gift set.
You may also like…