Free Samples of Liners & Pads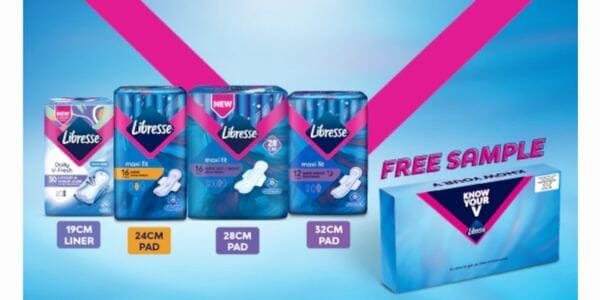 Libresse is giving away free sample packs of their liners and pads. There are different types available you can choose Maxi Wings, Liners, or the SensitiV Trial Pack. The Maxi includes different unscented pads and liners. If you choose the Liners, you will get different-sized liners. Finally, the SensitiV Trial Pack includes pads and liners that are hypoallergenic and more, so are perfect for sensitive skin.
Click the green button below to visit the Libresse website, and once there, you can read more about each trial pack. Select which one you want to order and fill in your details, and when complete, your package will arrive in up to four weeks.
You may also like…