Free Samples of Cat Food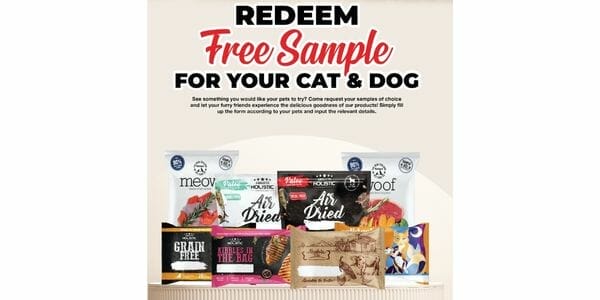 If you have a cat, you need to check out these free food samples! You can choose two samples to try, and the foods available are: Kit Cat Dry Food, NZ Natural MEOW, Solid Gold Dry Food, or Absolute Holistic Air Dried. If the two you select are out of stock, you will get the next closest.
Your cat will love trying new food, so order your samples today by clicking "CLAIM NOW". When you do, the order form will appear, and you should fill in your details and select two foods for your furry friend. Once the form is complete, your samples will be sent to you, enjoy!
You may also like…