Free Sample of Anti-Itch Skin Cream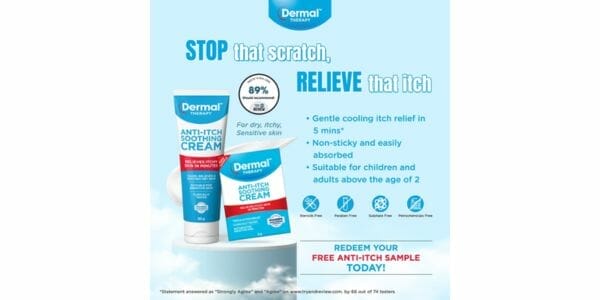 You can now get a free sample of Dermal Therapy's Anti-itch Soothing Cream. This cream is a gentle formula that can soothe itchy skin in around five minutes. It contains ingredients such as Colloidal Oatmeal, and it is suitable for adults and children aged two or above.
Creams like this are essential for the household, especially if you have dry, sensitive skin, so click "CLAIM NOW" to order your free sample. The link will take you to the order form, which you should fill in with your details, and once complete, they will send out your freebie.
You may also like…