Free Fresh Skincare Kit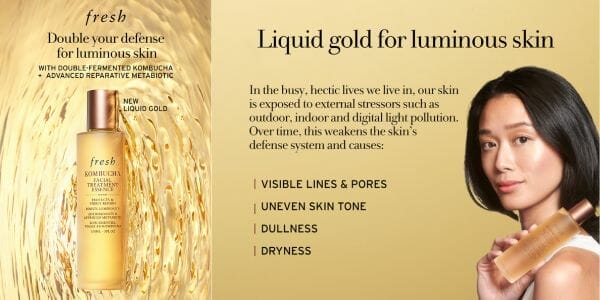 Fresh is giving away free Luminous Skin Kits. The kit includes skincare samples that aim to smooth and firm the skin while making it look radiant. This offer allows you to try their new Facial Treatment Essence, which gives your skin extra hydration and more. Plus, it contains science-backed ingredients.
Click the green button below to visit the Fresh promotion. Once there, you can read more about the Facial Treatment Essence and see which other products they recommend for your treatment routine. You should scroll down and fill in the form with your details to order your free skincare kit, and you can then collect it at your preferred Fresh counter.
You may also like…