Free Food & Dietary Supplements for Dogs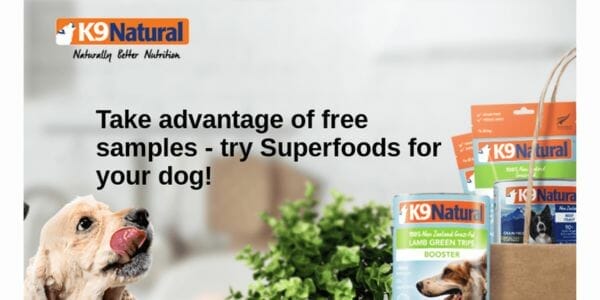 If you have a dog, you need to look at this free sample kit! The sample kit contains a dietary supplement (57g), Lamb Wet Dog Food (170g) and Beef Wet Dog Food (170g). This brand of food has a high meat content, is beneficial for the skin and coat and more. You can apply for the sample kit, and if you are selected, the organizers will contact you and send the freebie to your address, and all you have to do is give it to your dog and provide a review.
Click the green button below to find out more about the dog food testing opportunity. Once there, you can read about the food included and fill in the form to register your interest, and if selected, they will be in touch. You will have to answer some questions about your furry friend. Apply today and see if your dog enjoys trying something new!
You may also like…