Free Animal Rights Sticker Sheet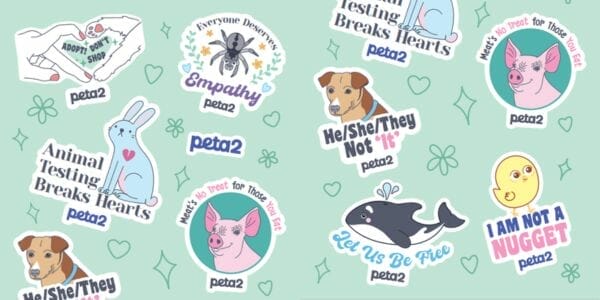 If you want to be loud and proud about supporting animal rights, you need to get these free stickers from peta2. The sticker sheet includes designs about animal testing, meat, adopt don't shop and more. So, they cover a range of issues, and each sticker can be stuck on laptops, water bottles and other places. You will also get a guide to going vegan and a cruelty-free shopping guide.
Press "CLAIM NOW" to visit the peta2 website, where you can order your free animal rights stickers. All you need to do is fill in your details, and they will be sent to you. Get yours today and show support for animals.
You may also like…