Free Shiseido Skincare Samples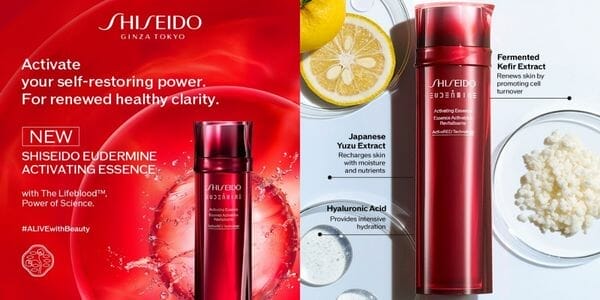 You can now try the Eudermine Activating Essence from Shiseido for free! This product allows you to experience a 24-hour moisturizing effect, and it provides intense hydration, recharges the skin with nutrients and more. If you sign up for this freebie, you will get an 8-pc sample set of Eudermine, so if you want to give it a try, get yours today!
Click the green button below to visit the Shiseido promotion. Once there, you can read more about Eudermine Activating Essence, and if you scroll down, you can fill in the order form for the samples. When you complete the form, you will be able to collect your freebie at Shiseido.
You may also like…