Free Sample of Hair Rinsing Vinegar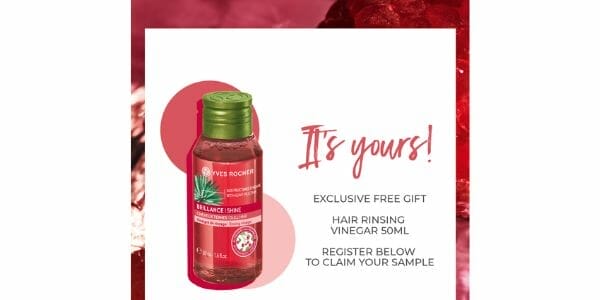 Is your hair looking dull? If so, you need to get the free sample of Yves Rocher Raspberry Hair Rinsing Vinegar! You can use it on your hair, and it can help to restore the shine by neutralizing dulling particles.
You may not have tried something like this before, and a free sample is the perfect way to give it a go. Order your free sample by clicking the "CLAIM NOW" button, and you can then fill in the order form. Once you have submitted your completed form, you can collect your sample in a Yves Rocher store, you will just have to show the staff your confirmation email.
You may also like…