Free Salvatore Ferragamo Fragrance Samples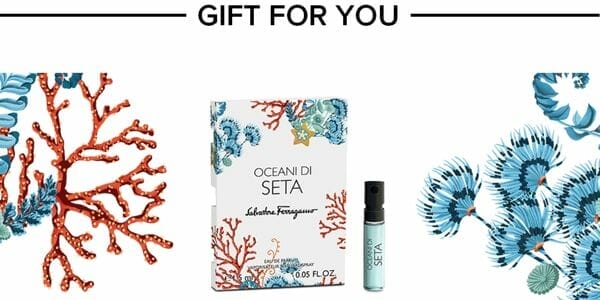 You can now get free Salvatore Ferragamo perfume samples. The Storie di Seta collection can be worn alone or layered to create a unique fragrance. It is a great way to try the collection, and you could discover a new perfume that you love.
Don't miss out on the chance of getting new perfume, click the green button below to visit the online order form. You will need to fill that in with your details, and you can then pick up your fragrance samples. Order yours today so you can try the beautiful perfume.
You may also like…