Free FANCL Collagen Drink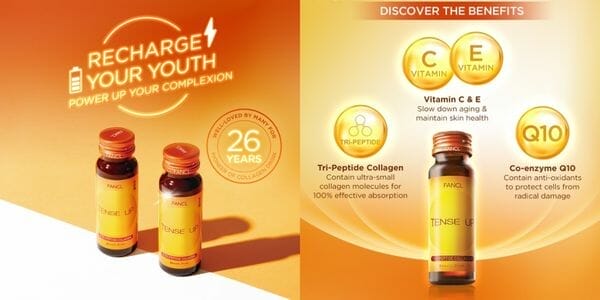 Your collagen levels start depleting in your 20s, and this means that you will start to notice fine lines appearing, and your skin may look a little duller. While this happens to everyone, you can power up your complexion with FANCL Tense Up. Tense Up is a collagen drink that contains vitamins and other ingredients, so when you drink it, you can help to maintain your skin health, so it has a more youthful appearance.
The best part? You can now try FANCL Tense Up for free! To get your free beauty drink sample, you need to click the green button below and fill in the form with your details. You can then take the email you receive to your nearest FANCL store. While collecting, you will have to scan the QR code in-store, so you should download the iFANCL app. Get your collagen drink sample before they go!
You may also like…