Free Dishwasher Pod Samples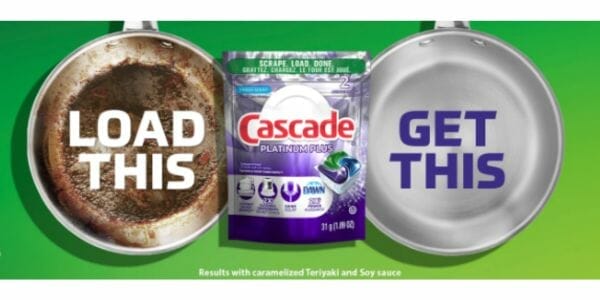 Sign up to P&G Good, and you can try Cascade Platinum Plus for free! You will be sent a 31g sample of the dishwasher pods, so you can see if they leave your dishes clean and ready for the cabinet without spending any cash. Dishwasher pods are essential for a lot of homes, so don't wait around because this offer is only available while stocks last.
Click the green button below to sign up with P&G Good Everyday. If you already have an account, you will have to log in to claim the sample. This freebie is only open to Canadian residents, and it is limited to one per member/household.
You may also like…