Free Cup of Brewed Coffee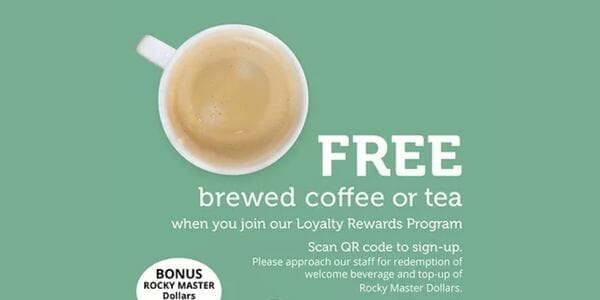 If you join the Rocky Master Loyalty Rewards program, you can get a free cup of brewed coffee or hot tea. You can also get Bonus Dollars in your e-wallet, so if you top up $20, you will get an extra $2 for free. The free drink is worth $4.50, and you can get extra Rocky Master Dollars, so who could say no to that?
Click the green button below to visit the Rocky Master website, and once there, you can find the QR code or link needed to sign up for their loyalty program. You can also read more about the program and the T&Cs. Join today, and don't miss out on your free coffee or tea!
You may also like…