Free Color Laundry Detergent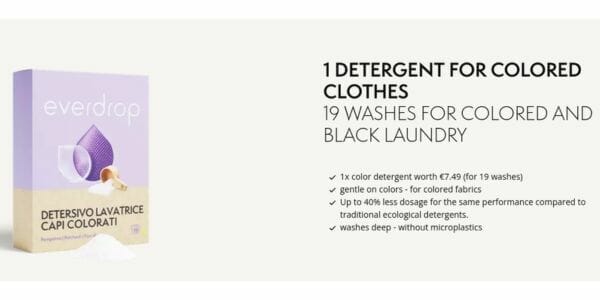 You can sign up for a free product testing opportunity with everdrop! They are looking for 50 testers to try their color detergent, and if selected, you will receive one pack that will last 19 washes worth €7.49. This detergent is gentle on colours, and it doesn't contain microplastics. If you are chosen, you must use the detergent and give them a review.
This is a brilliant way to try a different detergent from the one you usually use because you can see if it works without parting with your cash. Click the green button below to visit the everdrop website, where you can read more information and sign up as a product tester. By signing up for the product testing, you will also be subscribing to their newsletter.
You may also like…