Free Boxer Shorts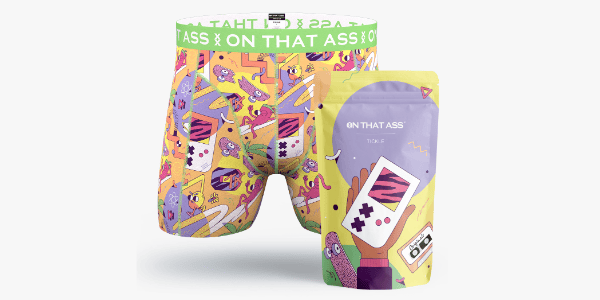 Get ready to upgrade your underwear game with On That Ass Spain! Sign up today for a free 14-day trial and score a FREE pair of premium boxers as a welcome gift. But wait, there's more! Keep the subscription going for just €9.99 a month and you will enjoy brand new boxers every month in the mail.
From a wide selection of stylish boxers that suit your taste, from simple designs to eye-catching patterns, On That Ass has boxers to suit all. You'll have the perfect excuse to revamp your underwear drawer regularly.
Getting started is a breeze – simply click the green claim button below and pick choose your style and size, and enter your details. Your first pair will be delivered to your doorstep, no charge.
Love what you're getting? Keep the subscription going for just €9.99 per month. And remember, you can cancel anytime hassle-free. Don't miss out on this offer – claim your FREE boxers today and experience unmatched comfort and style with On That Ass Spain!
You may also like…