Free Boost Optimum Trial Pack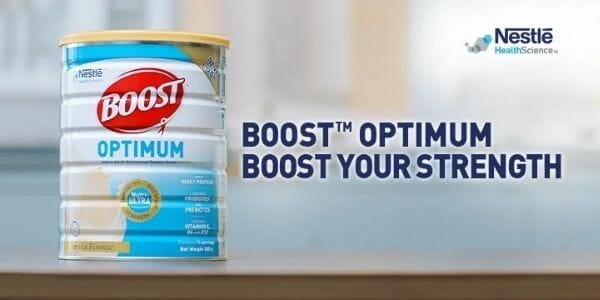 Boost Optimum is a nutritional supplement for adults. It contains protein, probiotics, prebiotics, vitamins, and minerals. This product is perfect for those who are 50 years and older but it is also suitable if you are recovering from an illness or surgery.
You can now try this delicious drink for free. Nestlé are giving away free trial packs which include 2 x 22g of BOOST™ Optimum and a discount voucher. Order your trial pack by clicking the button below. Once on the offer page, fill in the online form, and it will be delivered to your door for free.
You may also like…