Free Amazon, Walmart & Starbucks Gift Cards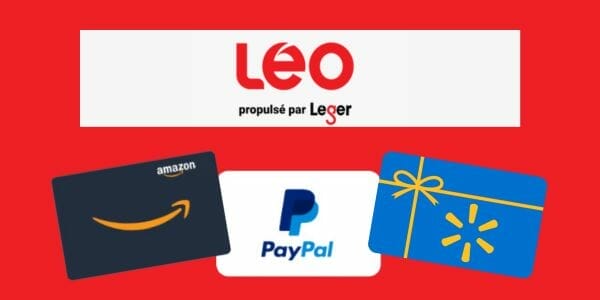 Sign up with Leo, which is powered by Léger, and you can get rewarded for sharing your opinion. When you are a member of their online panel, you will get surveys, and for each one you complete, you will earn LEO points. Those points can then be swapped for gift cards that you can use in popular stores such as Walmart, Amazon and Starbucks. They also offer Uber Eats vouchers and PayPal transfers, and you can enter competitions.
Leo is the largest proprietary panel in Canada, and they have over 400,000 members across North America, you can join them today by clicking the green button below. The link will take you to their sign-up page, where you can get started by filling in your details. Sign up with them now, and you can get 500 LEO points when you complete registration.
You may also like…