Free 90% Discount on Fresh Prep Meal Kits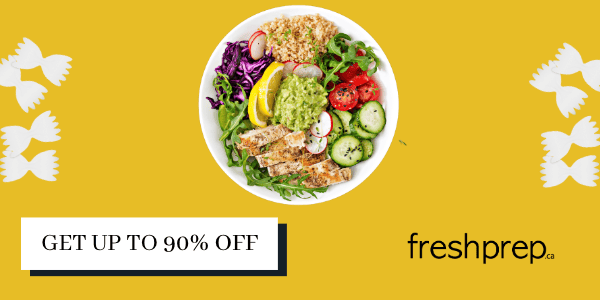 Fresh Prep makes cooking easier than ever because you can plan the meals you will have and get high-quality ingredients delivered to your door. Don't worry if cooking is a struggle because their recipes are easy to follow, and the meals take 30 minutes or less. You won't get bored with the options because you can choose from 10 chef-designed recipes every week, and there are vegetarian, vegan and gluten-free dishes.
The best part? If you click the button below, you can get 90% off your first order with Fresh Prep, and there is no delivery fee. So, you can see if Fresh Prep is for you at a fraction of the cost. Go and see which meals are available today, give it a try and see how your meal times can be transformed.
You may also like…