Free 2023 Calendar from Unity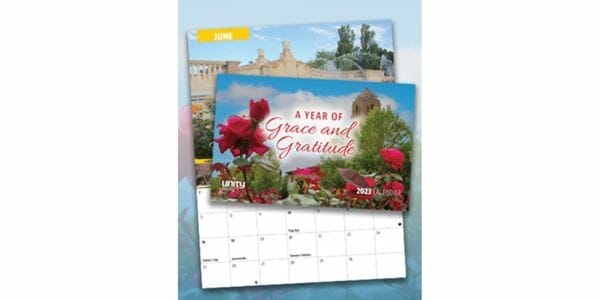 2023 isn't far away, so you need to get a calendar for the year ahead. If you want a free calendar, you can get one from Unity! The Unity Calendar—A Year of Grace and Gratitude is a beautiful calendar for 2023, and as well as the dates, this calendar also includes Bible verses to support you during the year, affirmations and more.
Click the "CLAIM NOW" button to get the free calendar that can give you more strength on your spiritual journey. The link will take you to the Unity website, where you can fill in your details on the order form. If you don't want to wait for your calendar, they also have a downloadable version which you can get straight away instead of waiting for shipping.
You may also like…